Zack Donnelly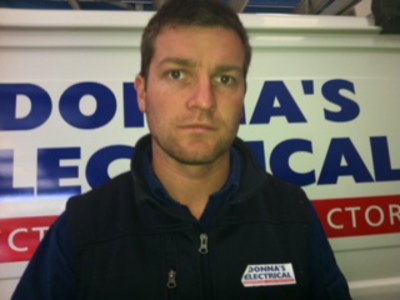 Director/Electrician/Air-Conditioning/Refrigeration
Bio
Fully qualified Electrician and Air Conditioning-Refrigeration Mechanic. Also has an Open Cabler Licence.
Zack is the Air Conditioning Expert and handles all the quoting, installations and repairs.
Played basketball, tennis, cricket and loves his footy, having played in a few Premierships for the NFC. Won Best Clubman for the Naracoorte Football Club in 2016. Presently coaching the NFC A Grade. 2019 KNTFL Coach of the Year. Enjoys a hit of golf, watching soccer, horse racing and spending time with his wife Kristin and little girl Indie. Barracks strongly for the Melbourne Demons.