Solar Systems
We make solar electricity systems simple - we'll help you find the solar electricity system that best suits your needs.
Donna's Electrical have trained personnel experienced in the design and installation of Solar Energy solutions whether Domestic, Commercial or Industrial.

Our skills ensure that the solar design installed in your environment will have maximum efficiency and therefore the most effective payback of your investment.
Services we provide include…
Design of Solar Solution
Supply Solar Power System
Solar Panel System Installation
Grid Connection Solar and Batteries
Stand Alone Solar and Batteries
Solar Hot Water
Why install Solar with Donnas Electrical?
Locally owned family business since 1979, providing backup support along the way
Experienced solar team, best in the game. Designing the right solar system to suit all your requirements. Installing and repairing solar systems for over 10 years. Trained in designing, wiring and installing off grid solar systems, including batteries. Installed over 1MW (megawatt) of solar since 2007
Using the best quality materials with best value for money. Guarantee more power over longest life possible
Using World award winning module (LG) out of 400 other module manufacturers. Financially strong. Provides more power per square meter than any other module, whilst providing great looks. Strongest wind load resistance panel. Manufactured in South Korea, regarded as the best solar factory in the world. Providing the strictest and best. LG gives you the highest warranty in the industry, 15 years on parts and labour manufacture warranty, 25 year linear performance guarantee.
Using the best inverters with the highest efficiency and warranties (10 years). Provide 10 year structural installation warranty, giving you the best peace of mind. With growing technology our systems are battery ready. Solar monitoring providing you with instant information at your fingertips from electronic devices. Providing you with production and consumption reports at no extra cost. The system will notify the owner and installer in the event of an alarm, loss of production and low on performance with your system. Giving you greater understanding of how you can reduce your power consumption from 5 minute interval data graphs.
The most popular system being a 6kw (averages 24kw/h a day) unit for the average domestic user, uses the same amount, which can also charge a battery at a later date. The system consists of 18x 335w LG award winning modules. Saving you anywhere from $2000/$2500/yr. The system includes government rebates, approvals, designing and installing as per standards. Systems cost $9000, 4 year pay back. We can provide the option of financial support
Hot water systems and pump diverters. Solar will divert the solar energy that is excess to your home and use it to heat the water or turn on the pump. Forgetting about changing tariffs, we can do this with a diverter. Starting from $800.
We have recently signed up with TESLA, providing a new exciting advanced battery to cover night time consumption usage, meaning you can save more money and reduce power bills to a credit. TESLA batteries can be installed on any new or existing solar systems. Power wall consists of 14kwh lithium ion battery, usable is 13.5kw hours, provides back up power 5kwh continuous. Comes with 10 year warranty.
Any existing or new solar system starting at $10,000, taking a further $2000/year off your power bill. Remember you need enough excess solar to get you through the winter months, which we can make sure with our design for you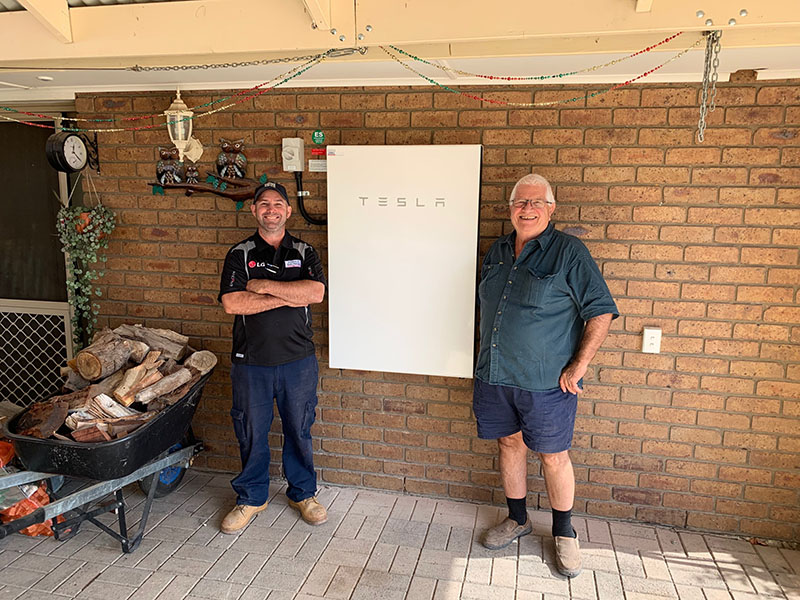 Home Battery Scheme Qualified System Provider
The South Australian government are offering subsidies to eligible households to install solar batteries. Learn more.




Donna's are always available to Support
GET A QUOTE